3. Yanyun Chen and Alex Scollay
---
Presented by Art Porters | FR03
The Truth Lies in Fact by Yanyun Chen and Alex Scollay is a work from Chen's solo exhibition False Truths (2020).
False Truths grows from Yanyun Chen's previous exhibitions Flower Flights (2018) and 追花 Chasing Flowers (2016) retaining the classical charcoal aesthetics of her past works. However, what has infiltrated are artificial plastic and silk flowers, fake flowers that will be not die, mingling with withering real flowers. The exhibition asks the viewer to consider the difficulties in defining truth from fiction, fact from representation, in response to the passing of the Protection from Online Falsehoods and Manipulation Bill (POFMA) in Singapore on 8th of May, 2019. This bill was passed to tackle deliberate online falsehoods and to promote transparency, allowing any Minister to instruct Competent Authority to issue a Direction on any false statement of fact made on a person, whether the person is in or outside of Singapore. With this in mind, one recalls the Liar's Paradox, where the statement "I am lying" serves to be both true if the liar is indeed lying, and false for the liar just lied; if a false sentence is true, the sentence is false, and thus also true. If a person is capable of claiming a statement delivered as false or true, this statement must be beyond any form of representation—image, text—and beyond writing, reading, seeing, perceiving. The works chase their artificiality into the digital realm.
In The Truth Lies in Fact, Chen collaborates with visual effects and CG specialist Alex Scollay, expanding her practice into animation by creating CG models of flowers, tapping into AI technology and applying neural style transfer for the rendered images to mimic the style of her charcoal drawings. If prints and drawings can be discussed as "originals" or "real", then pushing the notion to the limits lands the work in a virtual space. Using computer-generated flowers floating in zero gravity, Scollay and Chen film flower models within a VR headset, leading to a mesmerising dreamscape.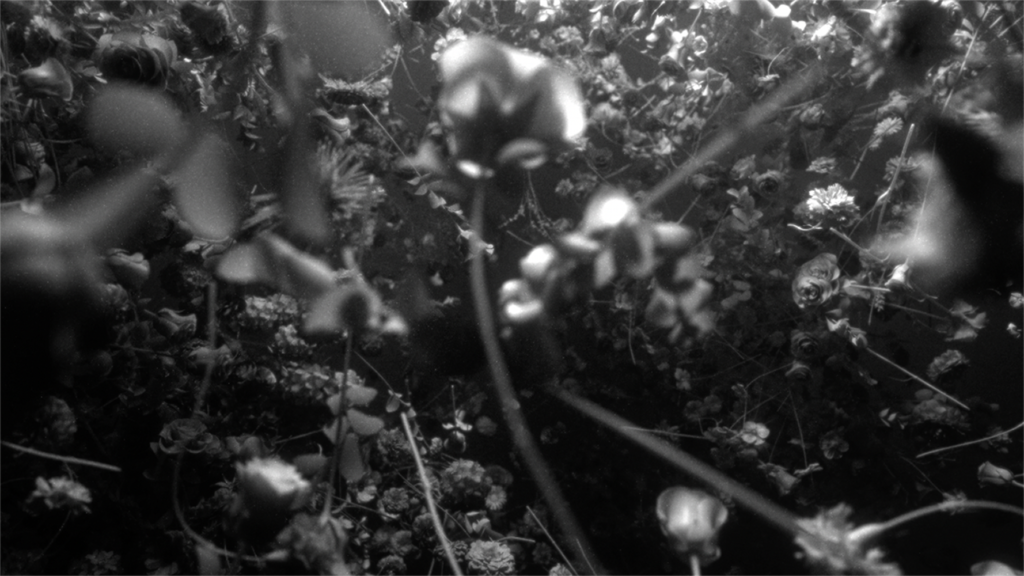 Courtesy of Yanyun Chen and Alex Scollay