ART SG X UBS Discussion Series: Tigers and Art
The first session of the ART SG X UBS Discussion series.

From left: Alain Jaques Gilbert Li, Patti Wong, Kelvin Tay, Dr Melanie Fasche and Magnus Renfrew.
ART SG X UBS Discussion Series
Tigers and Art: The Economic, Social Demographic, and Consumer Context for the Art and Luxury Market in Southeast Asia.
The first session of the ART SG X UBS Discussion series is part of the official Singapore Art Week Art Symposium, in collaboration with the National Arts Council, and features renowned speakers including:
Patti Wong, Chairman, Sotheby's Asia and Chairman, Sotheby's Diamonds
Alain Jacques Gilbert Li, CEO Asia Pacific, Richemont
Kelvin Tay, Managing Director,  Regional Chief Investment Officer, UBS AG
Dr Melanie Fasche, Lecturer MA in Art Business at Sotheby's Institute of Art
Moderated by Magnus Renfrew, Co-Founder, ART SG
Broadcast Friday 29 January 2021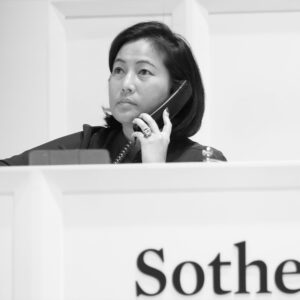 PATTI WONG
Patti Wong, Chairman of Sotheby's Asia, is one of the most experienced Asians working in the auction world today. She has extensive knowledge in dealing with clients throughout the Far East and has represented major Asian collectors at most of Sotheby's important auctions worldwide for over two decades.
Mrs Wong was based in London for almost fifteen years, during which time she held the post of Head of Private Client Services Department, followed by her appointment as Chairman of Sotheby's Asia in 2004. Mrs Wong has been instrumental in the significant expansion of the company's client base in Hong Kong and Southeast Asia, building access to some of the most powerful buyers in Asia.
Mrs Wong was also appointed Chairman of Sotheby's Diamonds, a global retail venture established in December 2005 providing clients with an exclusive experience to acquire important diamonds and fine diamond jewellery privately all year round globally.
Educated both in Hong Kong and the United Kingdom, Mrs Wong received her bachelor's degree in Monetary Economics from the London School of Economics, followed by a post graduate diploma in Asian Arts at the School of Oriental and African Studies, London University.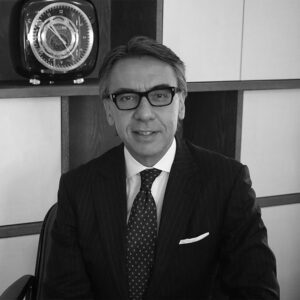 ALAIN JACQUES GILBERT LI
As Regional Chief Executive, Asia Pacific of Richemont, Alain is responsible for overseeing and cultivating the presence and development of some of the world's most coveted luxury brands in the region.
The 60-year-old French national has a wealth of experience in business development and international finance, gained through a series of top positions at various multinational corporations across Europe, Africa and the Far East. More significantly, his specialty throughout his career to date has been in distributing lifestyle products to mature as well as emerging markets.
Alain holds a Bachelor's degree in Economics and Accountancy from City University of London, is a Fellow of the Institute of Chartered Accountants in England and Wales, and a Fellow of the Institute of Directors.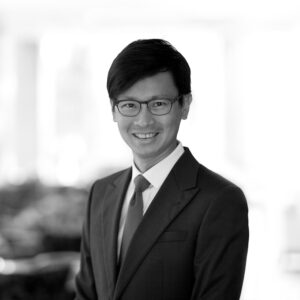 KELVIN TAY
Kelvin is the Regional Chief Investment Officer at UBS Global Wealth Management. Kelvin is a member of the UBS Global Emerging Markets Investment Committee, as well as the Asia-Pacific Investment Committee where he provides strategic research and inputs to the investment and asset allocation process across asset classes.
Kelvin received his MBA from Imperial College, University of London in 1999. He also holds Bachelor of Social Science and Bachelor of Arts degrees from the National University of Singapore.
Kelvin is a monthly guest host on CNBC Asia's Squawkbox programme and is often interviewed live in other regional media such as Bloomberg TV, BBC Asia, Channel News Asia, and quoted in Bloomberg and Business Times Singapore. Kelvin is a widely sought after financial speaker.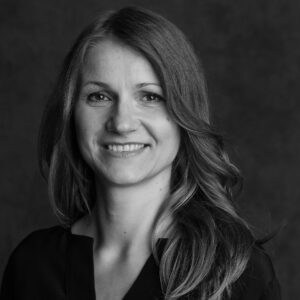 DR MELANIE FASCHE
Dr Melanie Fasche is a Social Scientist and Lecturer in the MA Art Business at Sotheby's Institute of Art London. Previously, she held positions as Contractually Limited Assistant Professor in Economic Geography at the University of Bayreuth, and Postdoctoral Fellow in Richard Florida's Cities Team at the Rotman School of Management at the University of Toronto. During her postdoc she led a research project on the creative economy and urbanisation in Southeast Asia. Melanie received her PhD in Urban and Regional Economics from HafenCity University Hamburg.
Ever since taking a Global Cities class in undergraduate Melanie has been fascinated by cities, art and culture, and the global economy. She explored relations between the creative economy and gentrification in Sydney for her MA thesis, was involved in consulting work about the creative industries in Berlin during her PhD, wrote her PhD on how galleries create value for artworks and artists, before gaining in-depth insight into Richard Florida's body of work during her postdoc.
Today, Melanie's research continues to focus on the market of contemporary art with particular interest in galleries, private collectors, local, global and digital geographies, and relations between the art market and urban economic development.
ABOUT UBS X ART SG DISCUSSION SERIES
The series will create thought-provoking panel discussions featuring industry experts, to undertake and re-frame socio-cultural analyses of Singapore and Southeast Asia as leading art and cultural cities. Launching during Singapore Art Week, ART SG aims to present larger panels to welcome collectors and general public in Singapore, complemented by smaller by-invitation sessions in other regional cities. Sign up to the ART SG Newsletter to be notified of upcoming events.
ABOUT SINGAPORE ART WEEK
Singapore Art Week (22 – 30 January, 2021) is an annual celebration of visual arts which takes place in the month of January. The nine-day celebration offers artists, collectives, organisations and other art intermediaries a visible platform for showcasing a range of quality visual arts projects, discussions, and exhibitions to a local and international audience. Read More.
ABOUT THE SAW ART SYMPOSIUM 2021
The inaugural edition of the SAW Art Symposium (27 – 29 January 2021) brings together local and international cultural leaders, policymakers, as well as industry movers and shakers in a series of curated talks and panel discussions. They will discuss topics relevant to the arts ecosystem in Singapore and its global partners in light of the prevailing global pandemic, as well as its implications for the future. Unfolding over a series of seven sessions, the Symposium's speakers reflect on issues regarding space and placemaking, arts programming, technology and the art market. The Symposium is produced by Plural Art Mag and supported by the National Arts Council.
The symposium is available to view online here.