1P1 | Lu Yang
---
Presented by BANK | 1C03
Both Hinduism and Buddhism believe that the world is composed of the four "great elements": earth, water, fire and air, with each element relating to different parts of our physical body. In Buddhism the near death of humans is described as the dissolution of these elements.
In Electromagnetic Brainology! the artist created four deities of the great elements in a multi-channel video animation that conflates ancient beliefs, gaming aesthetics and medical technology. Each deity is equipped with DBS technology so that pain is detected and relieved through sensory nodes in the brain and central nervous system.
The Fire Deity is brought to life in 3D through pristine silk threads in a work that was made over the course of 6 months in collaboration with the Japanese Embroidery Master Takahashi Naotaka.
The Statue of Unborn Existence takes the form of a traditional Ogri or Demon Tile. In this work, the angry image of the wrathful deity and the peaceful image of the Buddha incarnate as a mediator between the emotional extremes of humans.
These works are part of Lu Yang's longer-term research into religion, medicine, and neuroscience.
For more information CLICK HERE.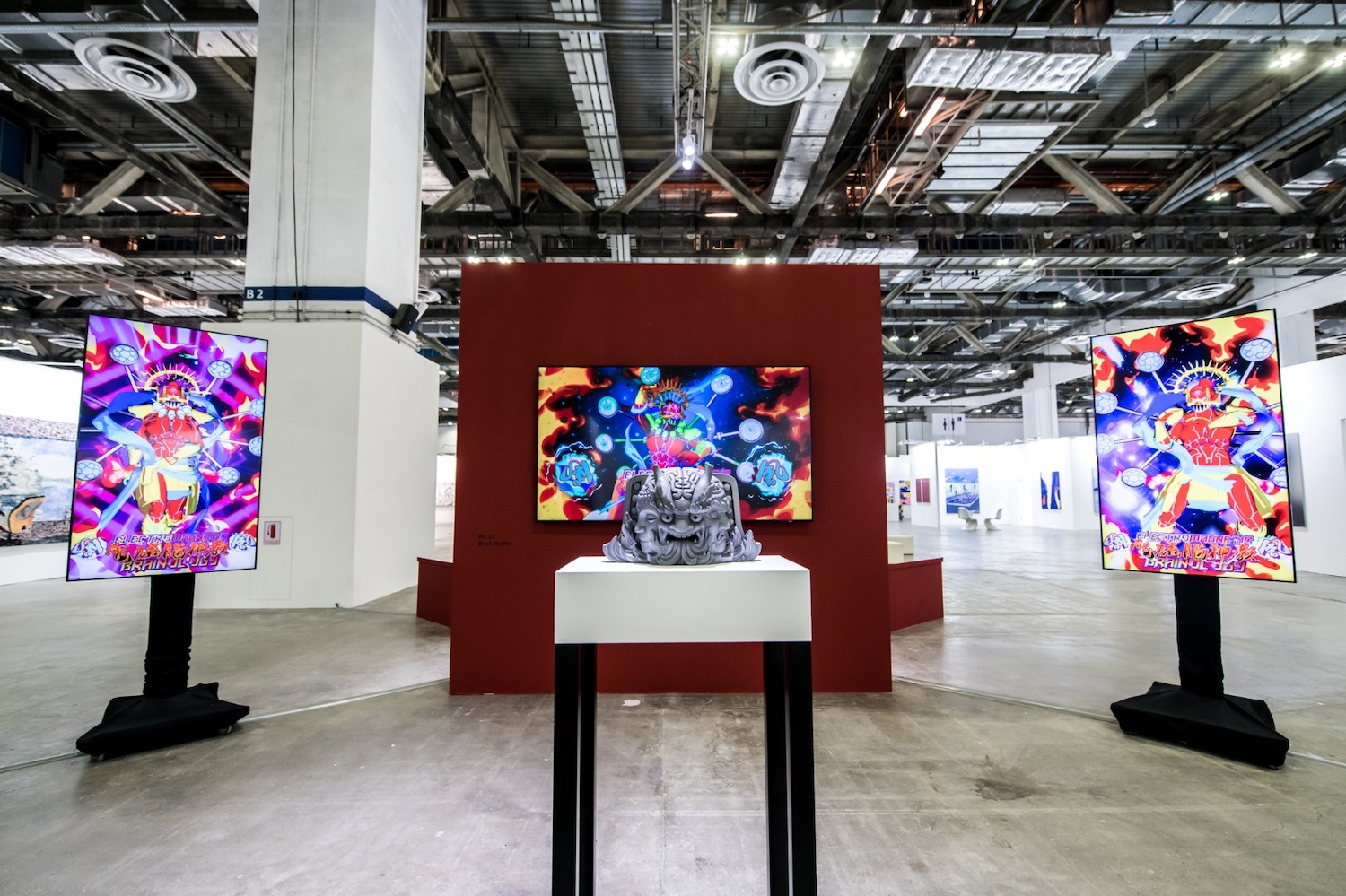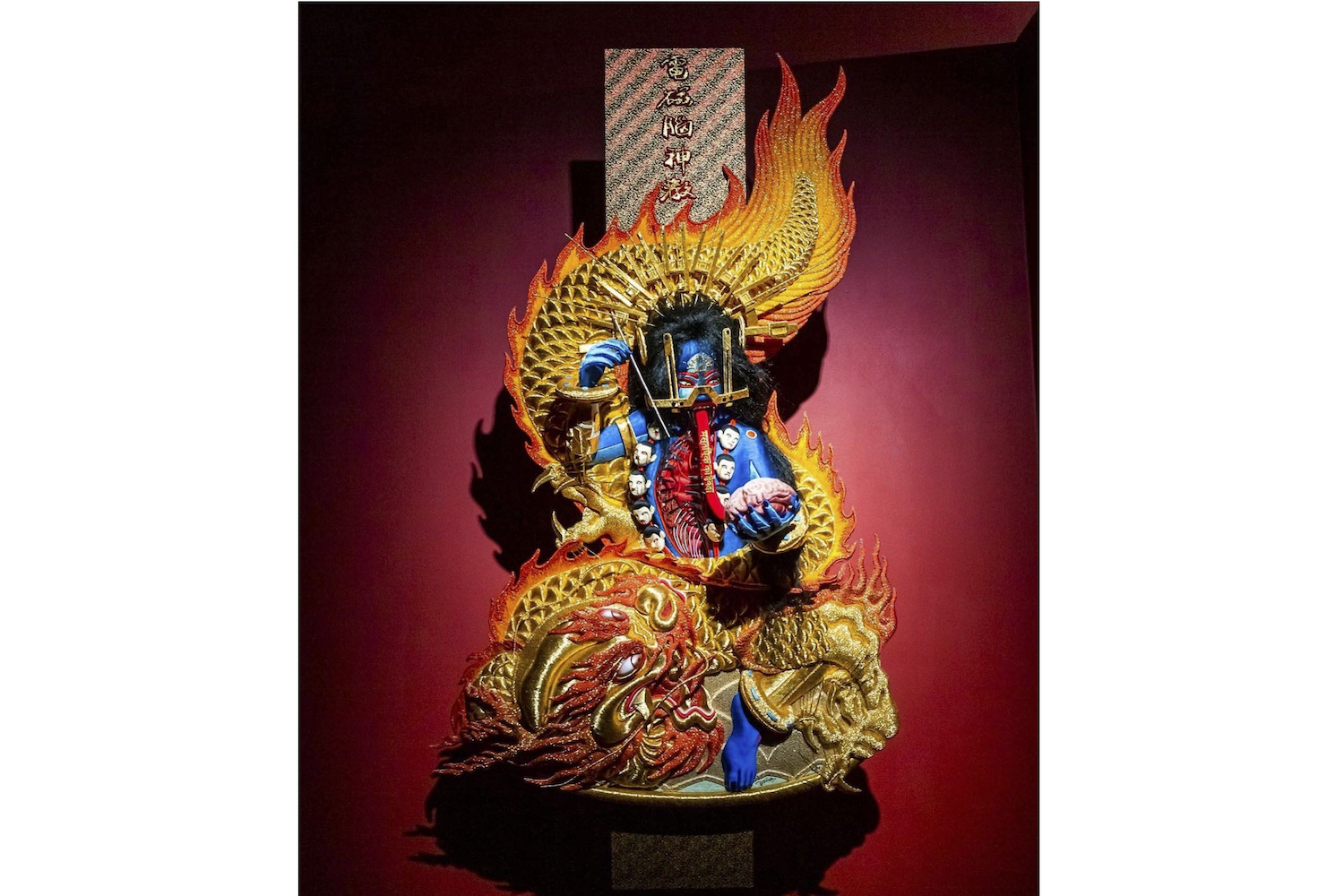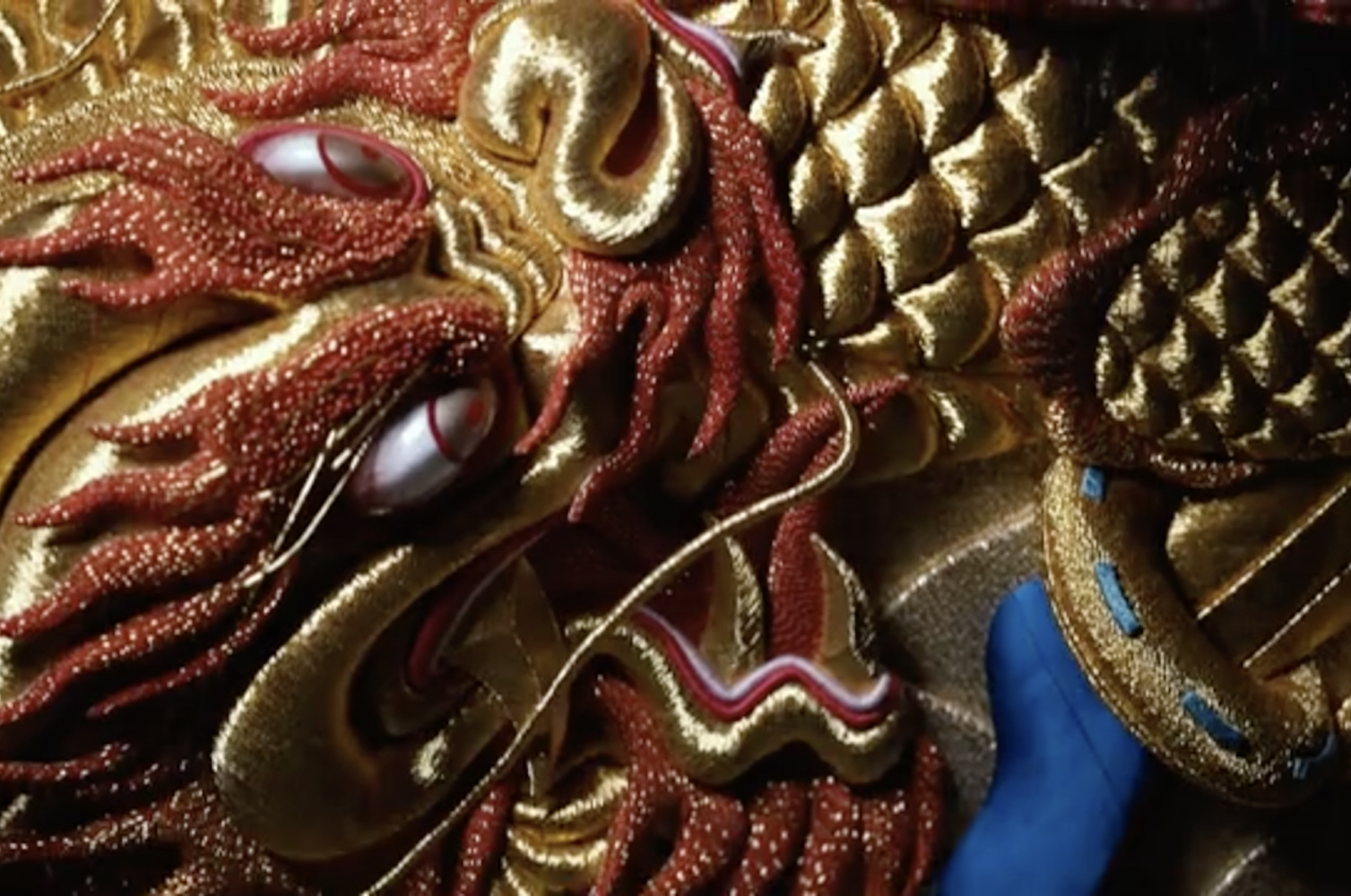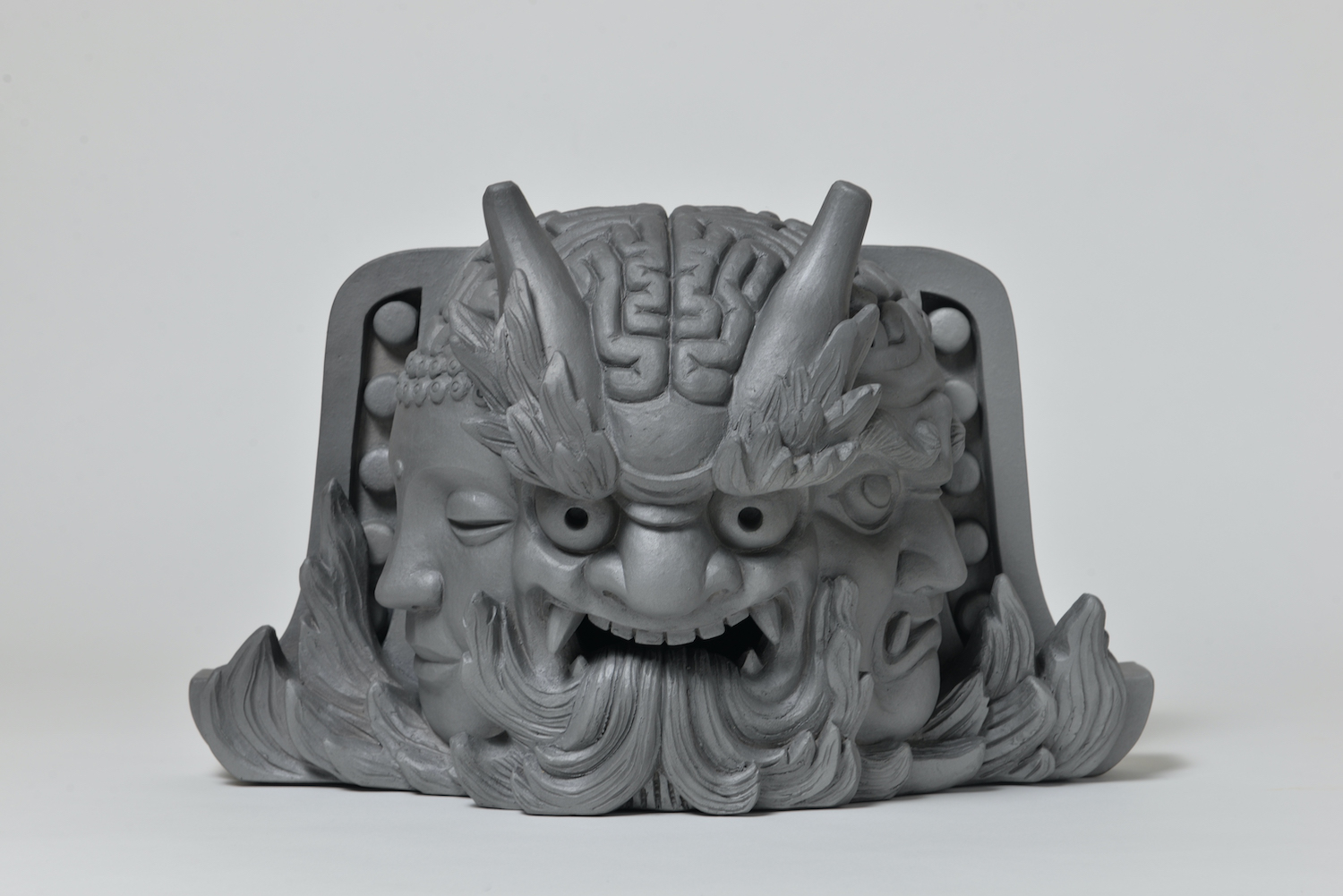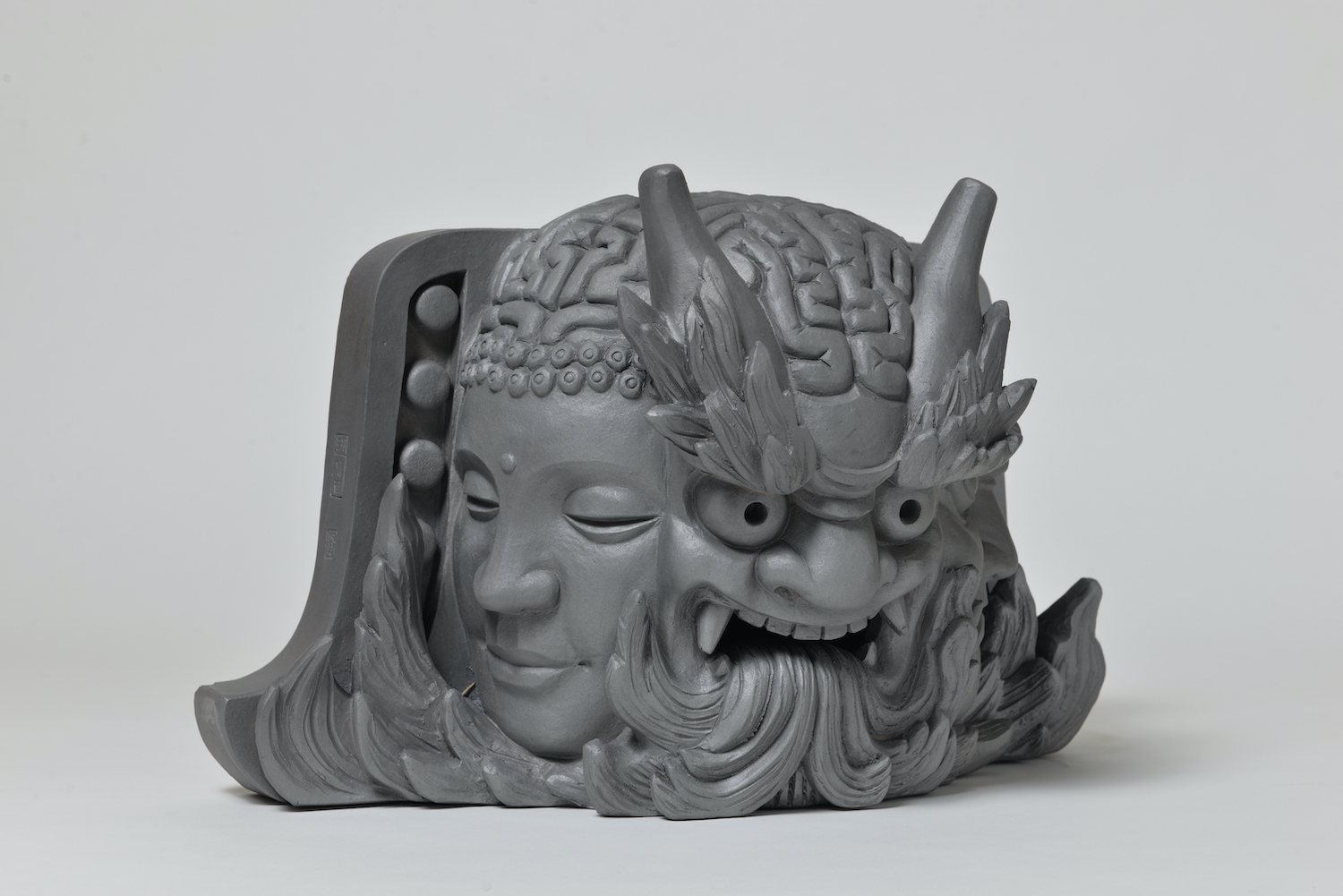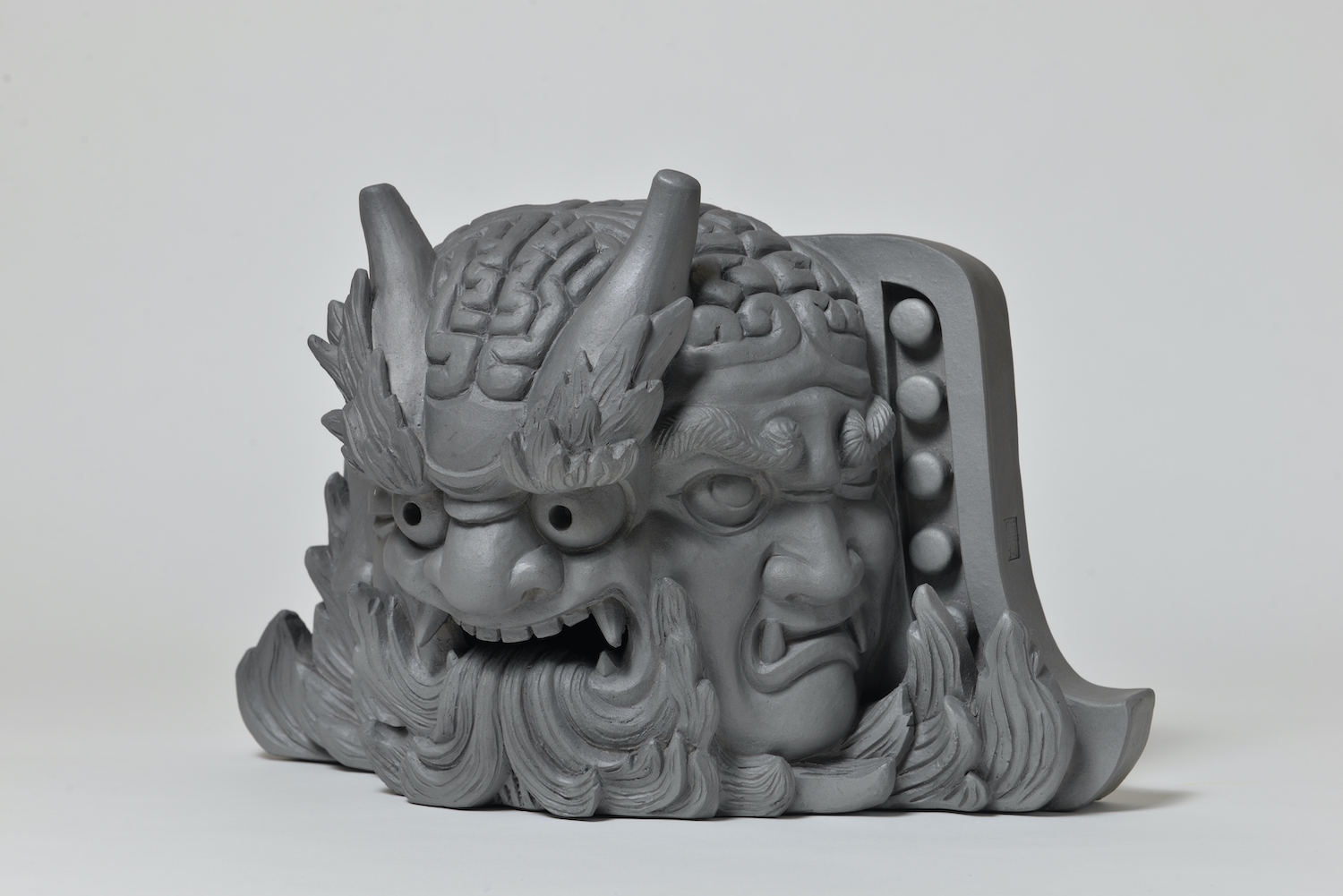 BANK/MABSOCIETY