Biennales As Drivers Of Local And Regional Collaboration
---
Speakers Diana Campbell – Founding Artistic Director, Samdani Art Foundation Barbara Moore – Chief Executive Officer, 24th Biennale of Sydney Dr Apinan Poshyananda – Chief Executive and Artistic Director, Bangkok Art Biennale Shubigi Rao – Curator, Kochi-Muziris Biennale 2022 Moderated by: Magdalena Magiera – Curator, Research Associate NTU CCA Singapore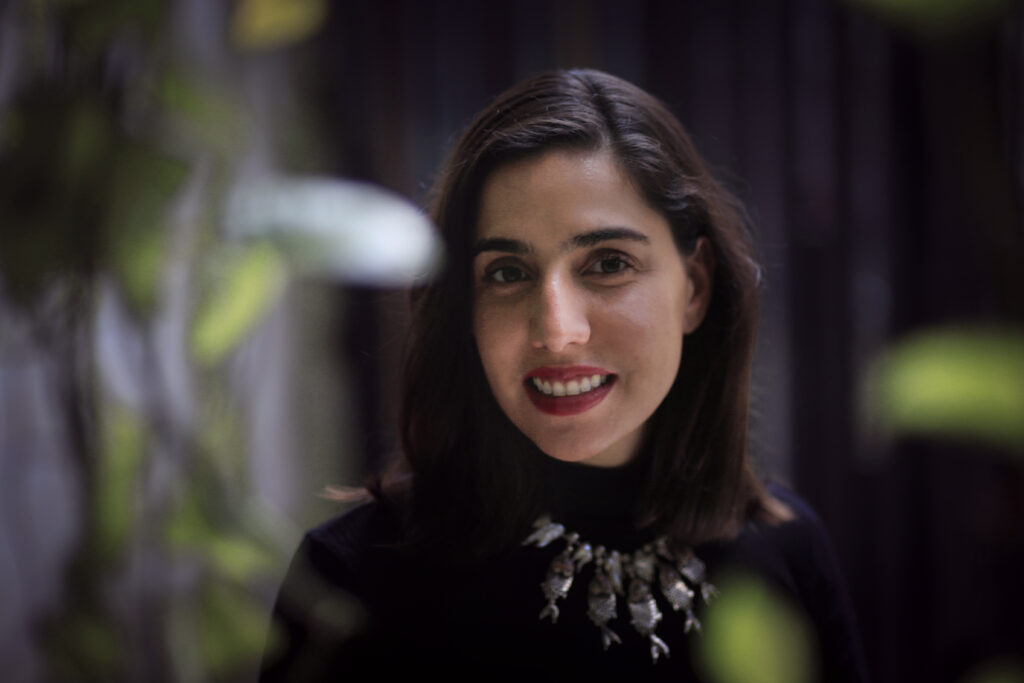 Diana Campbell – Founding Artistic Director, Samdani Art Foundation
Diana Campbell Betancourt is a Princeton educated American curator who has been working in South and Southeast Asia since 2010, primarily in India, Bangladesh, and the Philippines. She is committed to fostering a transnational art world, and her plural and long-range vision addresses the concerns of underrepresented regions and artists alongside the more established in manifold forums. 
Since 2013, she has served as the Founding Artistic Director of Dhaka-based Samdani Art Foundation, Bangladesh and Chief Curator of the Dhaka Art Summit, leading the critically acclaimed 2014, 2016, 2018, and 2020 editions. Campbell Betancourt has developed the Dhaka Art Summit into a leading research and exhibitions platform for art from South Asia, bringing together artists, architects, curators, and writers from across South Asia through a largely commission based model where new work and exhibitions are born in Bangladesh, also adding a scholarly element to the platform with a think tank connecting modern art histories in and across Africa, South and Southeast Asia in collaboration with the Getty Foundation, Cornell University Center for Comparative Modernities, the Asia Art Archive, and the Samdani Art Foundation. In addition to her exhibitions making practice, Campbell Betancourt is responsible for developing the Samdani Art Foundation collection and drives its international collaborations ahead of opening the foundation's permanent home, Srihatta, the Samdani Art Centre and Sculpture Park in Sylhet.
Concurrent to her work in Bangladesh from 2016-2018, Campbell Betancourt was also the Founding Artistic Director of Bellas Artes Projects in the Philippines, a non-profit international residency and exhibition programme with sites in Manila and Bataan, and curated Frieze Projects in London for the 2018 and 2019 editions of the fair. She chairs the board of the Mumbai Art Room and is an advisor to AFIELD, a global network of socially engaged artistic practices. Her writing has been published by Mousse, Frieze, Art in America, the Museum of Modern Art (MoMA) among others.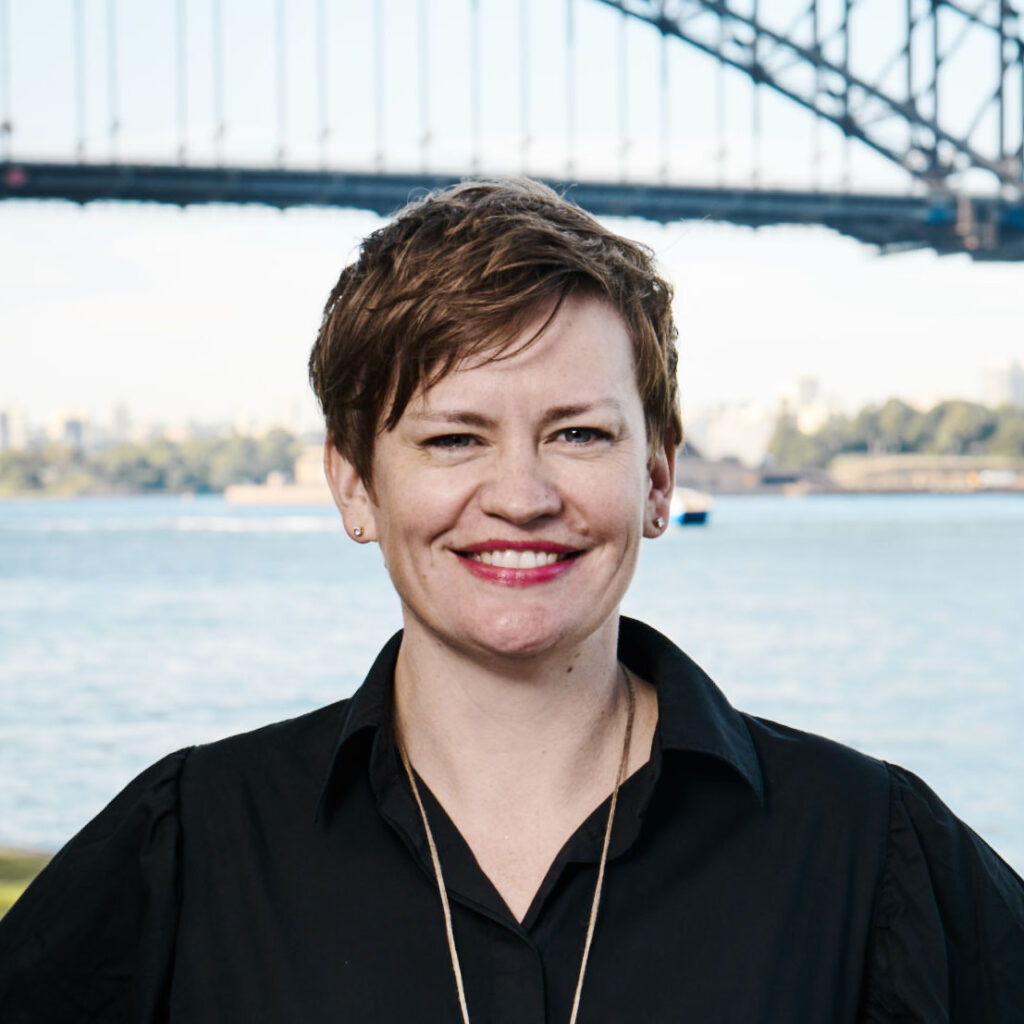 Barbara Moore – Chief Executive Officer, 24th Biennale of Sydney
Barbara Moore is Chief Executive Officer of the Biennale of Sydney and a passionate advocate for the arts. Her experience in arts and culture spans 20 years, including the private, public and not for profit sectors. She is currently a Board Member of the International Biennale Association, a member of the Chief Executive Women and the Australian Institute for Company Directors. In 2022, she was awarded Australia's Arts Leadership Award, and was a member of the Australian Government's Creative Economy Taskforce. She has a Bachelor of Fine Arts from Emily Carr University in Vancouver, Canada, and a Graduate Certificate in Management from the University of South Australia. Barbara is a mother of two, with a pre-schooler and a kindergartener.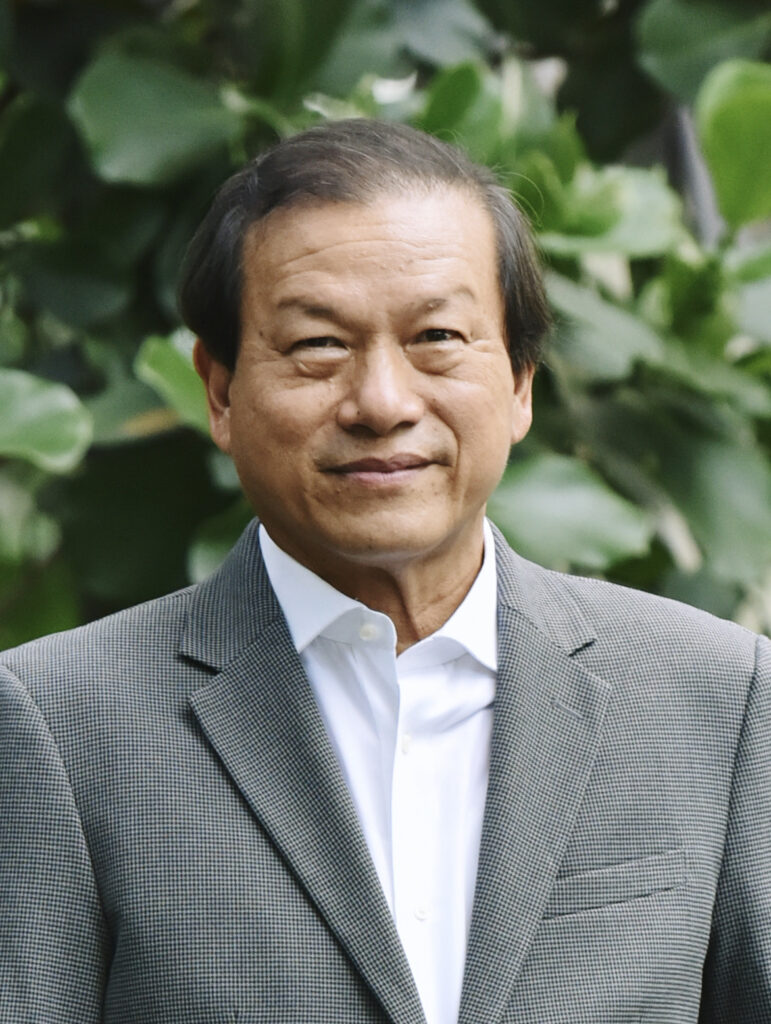 Dr Apinan Poshyananda – Chief Executive and Artistic Director, Bangkok Art Biennale  
Professor Dr. Apinan Poshyananda was born in 1956. He received his Bachelor and Master Degree in Fine Arts from Edinburgh University and Ph.D. in History of Art from Cornell University. As an artist, he won 3 medals at the National Exhibition of Art, Thailand. Poshyananda is the author of several books on Thai and Asian art. He became professor at the Faculty of Fine and Applied Arts, Chulalongkorn University, Thailand. Poshyananda served as Director-General, Office of Contemporary Art and Culture, Director-General of Cultural Promotion Department and, the Permanent Secretary and Acting Minister, Ministry of Culture, Thailand when he was to commission and curate the first Thai Pavilion at 50th Venice Biennale in 2003. He has curated and directed international art exhibitions in Asia, Europe, USA and Australia including Contemporary Art from Asia: Traditions/Tensions (1996, Grey Art Gallery, Queen Museum of Art, and Asia Society Galleries, New York); Traces of Siamese Smile: Art + Faith + Politic + Love (2008, the inaugural exhibition of the Bangkok Art and Culture Centre (BACC)); Thailand Eye (2015, Saatchi Gallery, London and BACC). He is a committee member of the Asian Cultural Council, New York; Asian Art Council, the Solomon R. Guggenheim Museum, New York; Board of National Gallery, Singapore; and Advisor to President and CEO, Thai Beverage Plc. He was conferred Knight Grand Cordon (Special Class) of the Most Exalted Order of the White Elephant, Thailand; Knight First Class of Royal Order of the Polar Star, Sweden; Knight, Order of the Star of Italian Solidarity, Italy and Officer of the French Arts and Letters Order, France.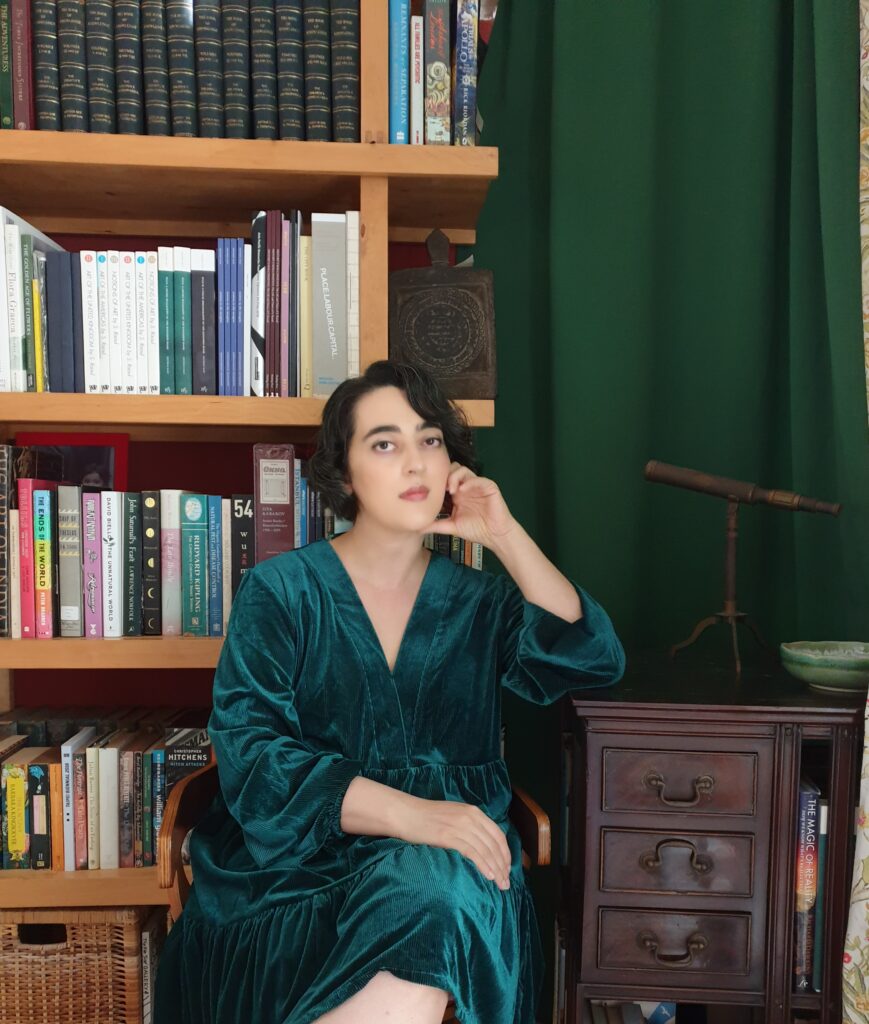 Shubigi Rao – Curator, Kochi-Muziris Biennale 2022
Shubigi Rao is an award-winning multidisciplinary Singaporean artist who has exhibited in international biennales and institutions and won accolades for both her visual art practice and literary works.
Her fields of study include histories and lies, literature and violence, libraries and archival systems, ecologies and natural history. Her films, art, texts, and photographs look at current and historical flashpoints as perspectival shifts to examining contemporary crises of displacement, whether of people, languages, cultures, or knowledge bodies. As an artist, Rao's films, art, texts, and photographs have critically, poetically and wittily examined the systems of knowledge that structure our world.

Her current decade-long project, Pulp: A Short Biography of the Banished Book is about the history of book destruction and the future of knowledge. In 2020 the second book from the project won the Singapore Literature Prize (non-fiction), while the first volume was shortlisted for the prize in 2018. Both books have won numerous awards, including AIGA (New York)'s 50 best books of 2016, and D&AD Pencil for design. The first exhibition of the project, Written in the Margins, won the APB Signature Prize 2018 Juror's Choice Award.
 
Rao has also been featured in the 10th Asia-Pacific Triennial (2021-22), March Meets (2019), 4th Kochi-Muziris Biennale (2018), 10th Taipei Biennial (2016), 3rd Pune Biennale (2017), 2nd Singapore Biennale (2008), and the Singapore Writers Festival (2013, 2016, 2018, 2021, 2022).
Key publications include Pulp II: A Visual Bibliography of the Banished Book (2018), Written in the Margins (2017), Pulp: A Short Biography of the Banished Book, Vol. I of V (2016), and History's Malcontents: The Life and Times of S. Raoul (2013).
Rao obtained her MFA (First Class), and BFA (First Class) from Lasalle College of the Arts, Singapore. She also holds a BA (Hons) in English Literature from Delhi University, India.

Rao represented Singapore at the National Pavilion in La Biennale di Venezia (Arte) in 2022. She is also currently the Artistic Director for the upcoming Kochi-Muziris Biennale 2022, South Asia's biggest visual arts event.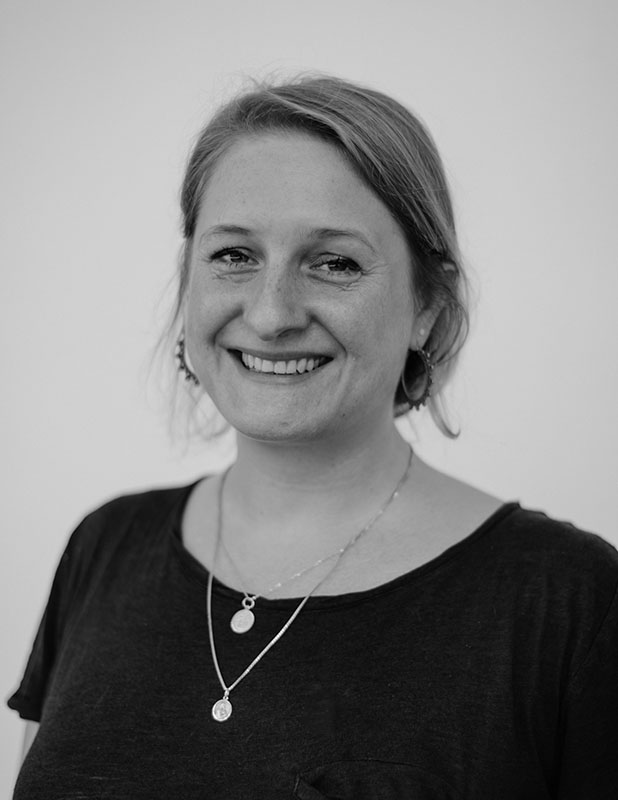 Magdalena Magiera – Curator, Research Associate NTU CCA Singapore
Magdalena Magiera (Germany/ Singapore) is currently Curator and Research Associate at NTU CCA Singapore. Her practice and expertise encompasses a wide range of disciplines, including exhibition-making and venue building; developing process-based research; organising lectures and conferences; and staging events and performances. She has worked with institutions throughout Europe, North America, and Asia, including biennales, museums, and artist-run spaces. She developed projects with Rockbund Art Museum, Shanghai; dOCUMENTA(13); KW Institute for Contemporary Art, Berlin; e-flux in Berlin, Mexico City, and New York City; and frieze d/e. She is currently Editor of mono.kultur, a Berlin-based interview magazine, which profiles leading figures in contemporary art and culture.