ART SG X UBS Discussion Series: Southeast Asia on the Global Art Map

From left: Aaron Seeto, Jam Acuzar, Valentine Willie,  Gridthiya Gaweewong, and Cosmin Costinas.
ART SG X UBS Discussion Series:
Southeast Asia on the Global Art Map
The second session of the ART SG X UBS Discussion series features leading cultural figures engaged with art in Southeast Asia. This talk will spotlight the explosion of interest in the region from around the world, and the key role that non-profits and private institutions will play in building the rapidly evolving art eco-system within SEA. 
Speakers:
Aaron Seeto, Director of MACAN, Jakarta
Jam Acuzar, Founder of Bellas Artes Projects, Manila
Valentine Willie, Creative Director of ILHAM, Kuala Lumpur 
Gridthiya Gaweewong, Artistic Director of Jim Thompson Art Center, Bangkok 

Moderator:
Cosmin Costinas, Executive Director/Curator of Para Site, Hong Kong, Artistic Director of Kathmandu Triennale 2021, and the curator of ART SG's talks programme
Thursday 22 July 2021 
1-2 pm SGT
Went Live on this page and ART SG's Facebook page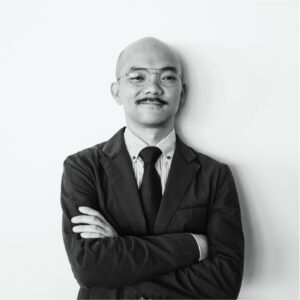 AARON SEETO 
Aaron Seeto is the Director of the Museum of Modern and Contemporary Art in Nusantara, Jakarta. He is a curator and museum professional with a background in contemporary Asian art, currently based in Jakarta, he was formerly Curatorial Manager of Asian and Pacific Art, at Queensland Art Gallery | Gallery of Modern Art in Brisbane, Australia where he led the curatorial team at the eighth Asia Pacific Triennial of Contemporary Art (APT8) in 2015. For eight years prior, he was the Director of Sydney's ground-breaking 4A Centre for Contemporary Asian Art. 
Photo courtesy of Aaron Seeto; Photo by Muhammad Fadli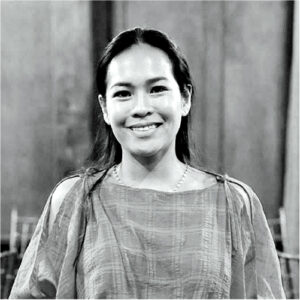 JAM ACUZAR
Jam Acuzar founded Bellas Artes Projects in 2013, a private arts foundation based in the Philippines focusing on artist residencies, exhibitions and community-based projects. In February 2016, she opened BAP Outpost, a non-profit exhibition space and library. In May 2019, BAP launched an informal art school called ESKWELA for experimental thought and context-responsive art-making. She is now based in Tokyo.
Jam sits on the board of Manuel L Quezon University and is part of Taipei Dangdai's advisory group. She has given talks at Art Basel Hong Kong, SEA Focus, Asia Society Arts and Museum Summit, and was named one of Asia21 Young Leaders 2018.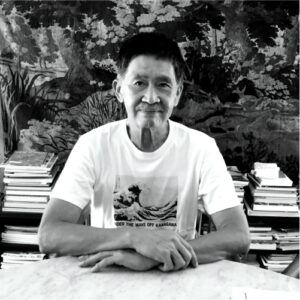 VALENTINE WILLIE
Hailing from the Malaysian state of Sabah on the island of Borneo, Valentine Willie was one of the first to place Southeast Asia on the international contemporary art map with his network of galleries spanning Malaysia, Singapore, Indonesia and the Philippines in the 1990s and 2000s. Credited with building the careers of numerous notable artists and arts professionals, Valentine later initiated the founding of a non-profit public art space in Kuala Lumpur called Ilham, where he is now the Creative Director and responsible for the outstanding works of contemporary Southeast Asian art in its core collection.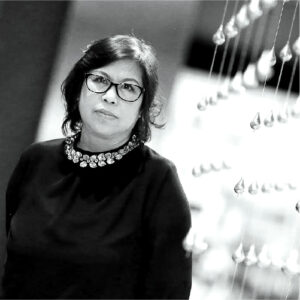 GRIDTHIYA GAWEEWONG
Gridthiya Gaweewong is the artistic director of the Jim Thompson Art Center, and co-founded Project 304, a Bangkok based alternative art space in 1996.

Gridthiya has co-curated prominent artistic projects with regional curators on several occasions, including Under Construction, Tokyo Opera City Gallery and Japan Foundation; Forum Japan (2003); Politics of Fun, an exhibition of artists from Southeast Asia, with Ong Keng Sen at Haus Der Kulteren der Welt, Berlin (2005), with Apichatpong Weerasethakul, Bangkok Experimental Film Festival, Bangkok (1996-2005), with David Teh on Unreal Asia, Oberhausen International Short Film Festival (2010). She served as a curatorial team member of the 12th Gwangju Biennale, Gwangju, South Korea (2018). Her upcoming show is: Errata; Collecting Entanglements and Embodied Histories at MAIIAM Contemporary Art Museum, Chiangmai (2021). Gridthiya lives and works in Chiangmai and Bangkok.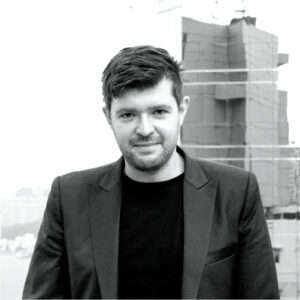 COSMIN COSTINAS
Cosmin Costinas (b. 1982, Satu Mare, Romania) is the Executive Director/Curator of Para Site, Hong Kong (since 2011,) Artistic Director of Kathmandu Triennale 2021, and Curator of ART SG's Talks Programme. He was a Guest Curator of Dakar Biennale (2018) and of the Dhaka Art Summit (2018); Co-curator of the 10th Shanghai Biennale (2014) and of the 1st Ural Industrial Biennial, Ekaterinburg (2010); Curator of BAK, Utrecht (2008-2011) and Editor of documenta 12 Magazines, Vienna/Kassel (2005–2007). At Para Site, Costinas oversaw the institution's major expansion and relocation to a new home in 2015, and curated: 'Koloa: Women, Art, and Technology' (touring at Langafonua, Nuku'alofa, Tonga and Artspace, Auckland, 2019-2021); 'A beast, a god, and a line' (touring at Dhaka Art Summit; Myanm/art&The Secretariat, Yangon; Museum of Modern Art in Warsaw; Kunsthall Trondheim; MAIIAM, Chiang Mai, 2018-2021); 'Is the Living Body the Last Thing Left Alive? The new performance turn, its histories and its institutions' (2014); 'Great Crescent: Art and Agitation in the 1960s—Japan, South Korea, and Taiwan' (touring at the Mori Art Museum, Tokyo, and MUAC, Mexico City, 2013-2016); 'A Journal of the Plague Year' (touring at The Cube, Taipei; Arko Art Center, Seoul; and Kadist &The Lab, San Francisco, 2013-2015); a.o. Jeab Gridthiya. 
ABOUT UBS X ART SG DISCUSSION SERIES
The series will create thought-provoking panel discussions featuring industry experts, to undertake and re-frame socio-cultural analyses of Singapore and Southeast Asia as leading art and cultural cities. Launching during Singapore Art Week, ART SG aims to present larger panels to welcome collectors and general public in Singapore, complemented by smaller by-invitation sessions in other regional cities. Sign up to the ART SG Newsletter to be notified of upcoming events.