BP2 | Sopheap Pich
---
Presented by Tomio Koyama Gallery | BH04
The artist states as follows regarding this artwork: Nature-inspired sculptures have been at the core of my practice since I started making sculptures in 2004. As a child in a Filipino refugee camp, the surrounding mountains and jungles gave me my first taste of freedom without fear. As an artist in Cambodia, the first thing I did when building my studio ten years ago was populating the land with trees. Now my home garden feels like a small jungle. Observing the fruit of my kapok trees, they have a shape resembling a boat, especially after the cotton expands to disperse its seeds, breaking the fruit into two. This idea of dispersion and of a canoe was very intriguing to me. The cotton moves in the wind and the canoe moves on the surface of water.
In rural Cambodia, people living near flood-prone areas commonly use six-metre long canoes during the rainy season. Near my studio, the sight of people on canoes moving about, or setting fish traps for food is common. The abandoned canoe that forms part of Kapok was brought back to life with much work, even as it retains evidence of its former life on the water. The "cotton fiber" part of the sculpture is conveyed through a cloud-like plume made of metal rods, bamboo and rattan. The sculpture is then turned on its side as though it is drifting, like an old fallen Kapok fruit.
As custodian to my little jungle, I have learned much about creativity and life that is not easily explained or quantified. My work has gone through evolutions through the years but nature has always played a vital part in it. I like to think that the story my artwork tells is rooted in its environment. It speaks of not only about itself but also the history and condition of where it comes from.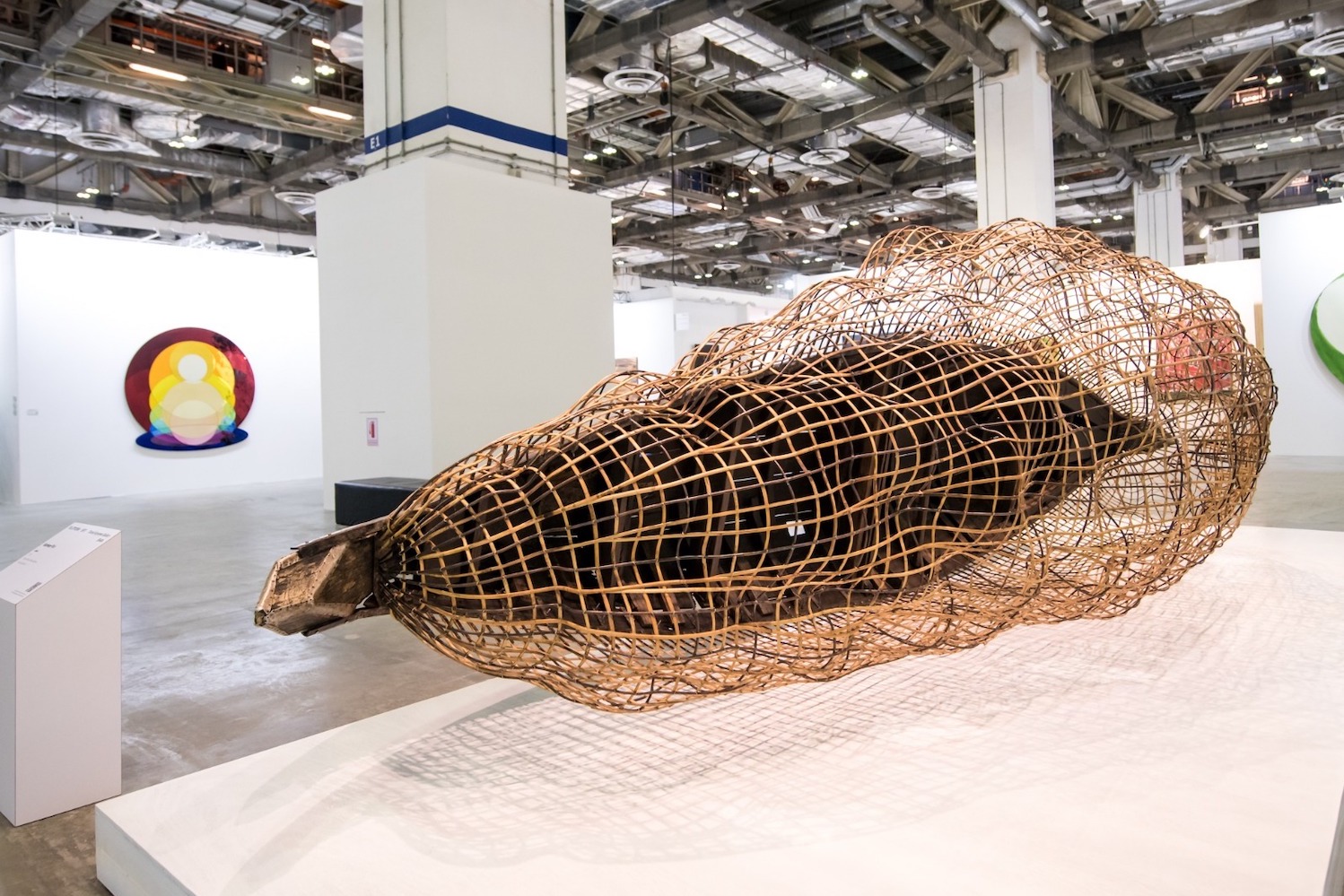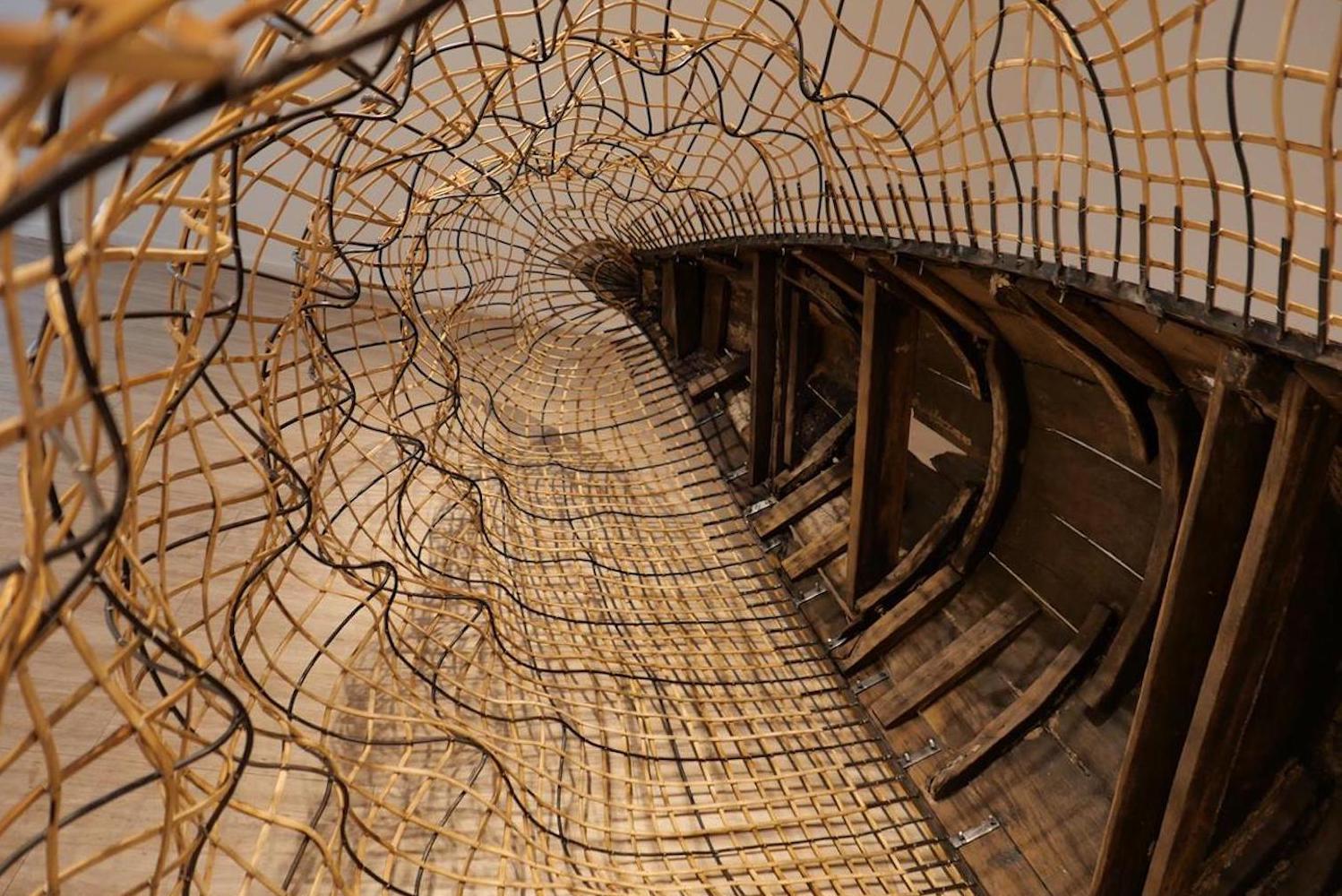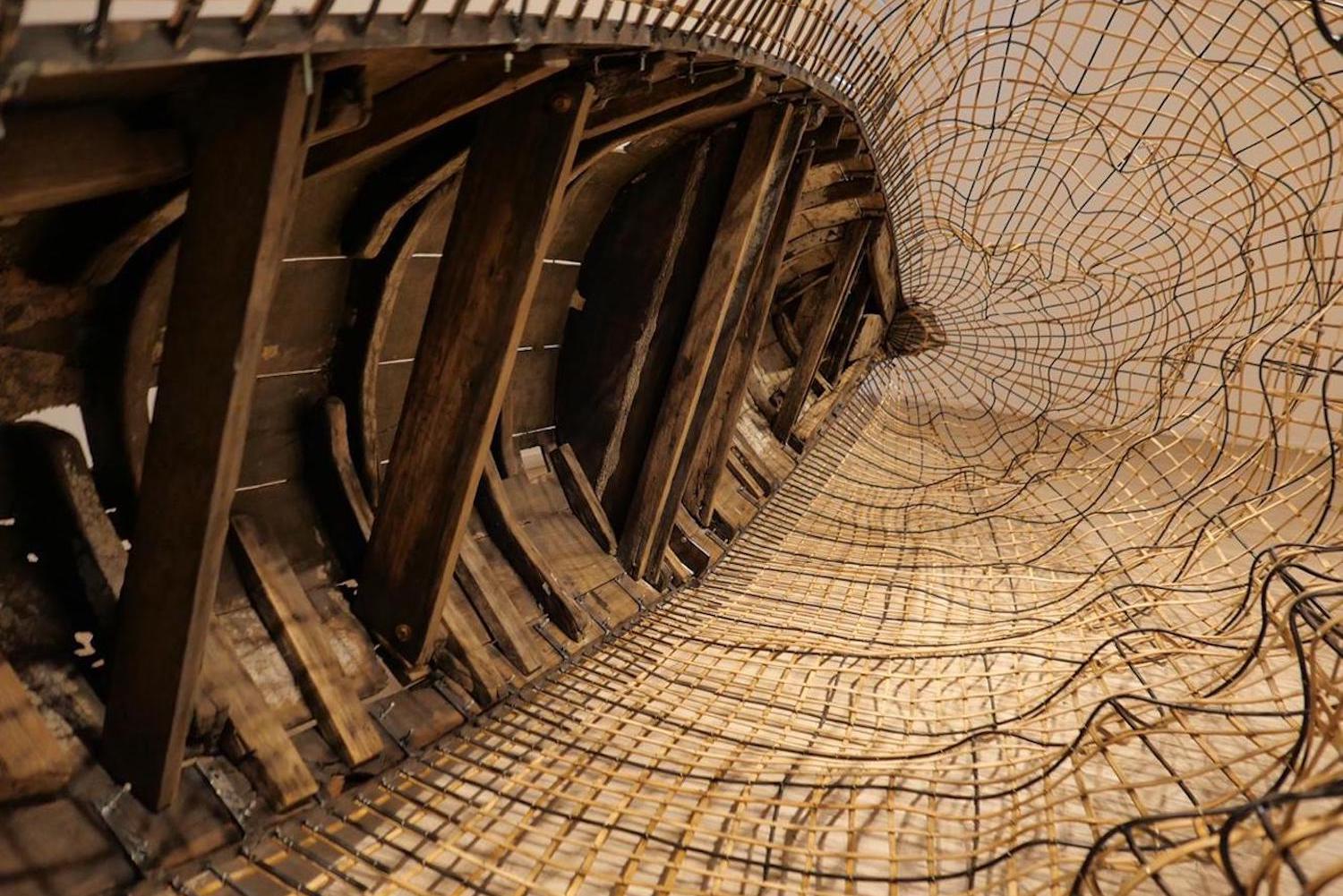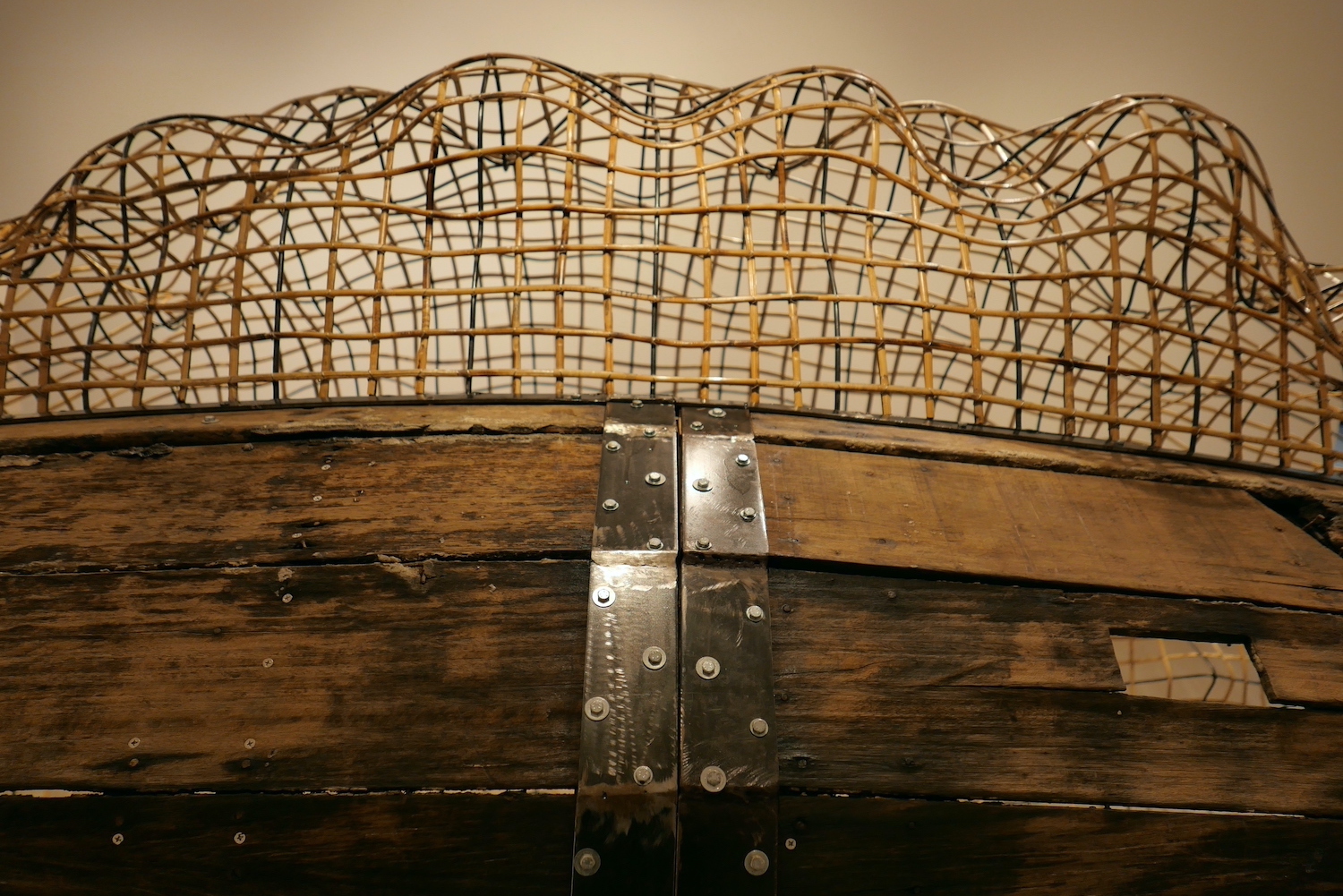 © Sopheap Pich Studio